The Green for Growth Fund (GGF) announced the 15 finalists of the 2020 Clim@ competition with the best green initiatives to protect the climate and Carbominer made it to the top 15.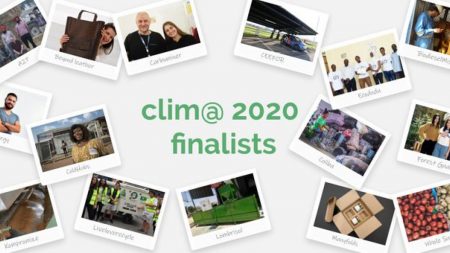 How did they choose the best green initiatives?
Due to the COVID-19, welcome sessions and the competition itself were held virtually. Finalists made pre-recorded video pitches of their ideas. On the 2nd of June, they were presented online to a panel of five jury members, followed by a short Q&A session with participants.

If you wish to watch our pitch video recorded for Clim@, please contact us via the contact page.
What is Clim@ competition?
Clim@ is an international competition for innovations in the fields of sustainable energy and resource efficiency that demonstrate climate impact. It is widely supported by the European initiative 'EU4Energy'. 
It was the second Clim@ competition awarding innovative ideas aiming to beat climate change. This year there were 200 applications from over 60 countries. Similar to the previous edition of Clim@, there was representation from the GGF target regions. There were teams from Southeast Europe, the European Eastern Neighbourhood Region, and the Middle East and North Africa. 
The Green for Growth Fund is an impact investment fund that has already delivered several investments worth €1 billion to combat climate change and boost sustainable economic growth, by investing in the best green initiatives that aim to reduce CO2 emissions, resource usage and energy consumption.