Capturing CO₂
from the open air
Capturing co₂ from the OPEN air
Using electrochemistry CO₂ regeneration
// Direct Air Capture Tech
CO2 capture technology
Carbominer is a Ukrainian hardware startup that develops innovative technology to capture CO₂ from the ambient air.
Our technology relies on a mix of dry and wet CO₂ capture approaches, using ion-exchange sorbent on the capture stage and electrochemistry-based regeneration on the CO₂ release stage.
One of the key advantages of Carbominer's capture process is its ability to use an intermittent energy from renewable sources.
// advantages
Our Competitive Advantages
Low cost
We offer locally captured fossil-free carbon dioxide cheaper than any other CO₂ of DAC origin.
No Risk
Clients only pay for the delivered CO₂. No need to buy the capturing module itself or take on any additional costs.
Renewable-friendly
Due to use of electrochemistry, our capture tech ideally fits for using intermittent renewable energy.
Our advisors & supporters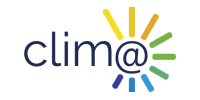 // Our Clients
CO₂ for greenhouses
We are going to sell locally captured carbon dioxide to greenhouses growers. 
Buying CO₂ for injection is a common routine for many greenhouse operators, although an expensive one. Currently, operators of modern greenhouses choose between CO₂ as a byproduct from burning natural gas for heating or a CO₂ system based on carbon dioxide in liquefied form, which they buy on the open market.
With our innovative DAC approach, they can decrease the carbon footprint of their crops, while saving money on the reduced carbon taxation. 
// Media Featuring us
Featured Articles
// contact details
A match? Let's talk
We are looking for partners in Ukraine and Europe to pilot test Carbominer's DAC capturing units and build a successful case together.
If you are interested in working with us, please fill out the form. Please specify, how do you see collaboration of our companies.  

In case of media and other requests, please write to hello@carbominer.com